Is your digital customer care making people angry? Here are some reasons why- and how to fix them.
Not too long ago, I was clicking through some clicky slideshow called "50 Customer Service Quotes You NEED To Hang in Your Office." It was filled with quotes from business leaders like Steve Jobs and Sam Walton, motivational speakers like Zig Ziglar and Tony Robbins, and noted customer care experts like Gandhi. The quotes were a lot what you'd expect: everyone focusing relentlessly on the real boss: the customer. After all, as Gandhi said, "The customer experience is the next competitive battleground." (OK, maybe that was somebody else.)
Quotes are tricky
And the thing is, I'd bet most of these quotes are in offices somewhere. They are very inspiring, and every company wants to provide the best in customer care. Most think they do. 80% of companies believe they provide superior service.
Trouble is, only 8% of consumers agree.
It turns out there is a huge disconnect between the way businesses perceive their customer service and the way their customers do. This is especially true in the realm of digital customer care, in which your business attemps to harness every available digital outlet to provide personalized, information-heavy, and consistent service. Too many companies have an ad hoc approach to digital customer care, which doesn't work. It alienates customers and leads to bad reviews and less business.
There are usually three broad reasons why your digital customer care isn't working. And when it isn't working, bad things happen.
The Weight of Poor Customer Care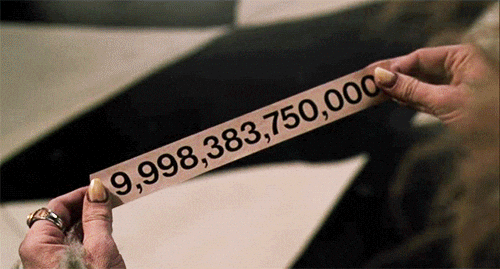 Your customers should not feel this way
Have you ever been standing in line at a grocery store, frustrated at how long is was taking, and just setting down your milk and Eggos and leaving? Probably not, because you already have your items, and there might not be a grocery store right next door. The thing is, the slow customer service can be explained by a lack of options. Stores know that you're already there, so there isn't a good reason for them to change. (This usually manifests in the amount of lines open, not the employees themselves; I've found the cashiers are usually working hard).
That's not the case for nearly any other business. We're flooded with options. We can look up competitors while waiting on hold. And that's dangerous for businesses. Look at some of these numbers.
78% of customers left a sale because of bad service. That means that when they were waiting on hold for answers, or were frustrated by not getting the information they wanted, they just hung up. Waiting on hold is the one area where we're willing to forsake the sunk cost fallacy: customers will just hang up.

55% of people will give up in their attempt to make a purchase without a quick answer. This might be due to waiting on the phone, waiting for an email reply, or being transferred around.

2/3rds of consumers consider more than one brand when making a purchase. The idea of brand loyalty, always shaky to begin with, has been erased in the Age of Choices.

1/3rd leave a brand after one bad experience. When Fitzgerald said there are no second chances in American life, he was talking about customer service (he used to have a lot of discussions about it with Gandhi).

91% of people will not willingly do business with a company after bad service. They may have to if they are contractually obliged, but they will talk about it on social media, and leave as soon as they can.
But those challenges are also opportunities. 70% of people will be happy to pay more for a product if it comes with good customer service, whether that product is SaaS or a new car. That's how important it is to us. The same amount, 7 out of 10, will happily retain business even if they have a problem, as long as that problem is competently solved in their favor.
Every interaction with a customer presents a unique challenge. That might be a literal problem with a product or service, or it could be challenge of turning a lead into a customer. You have to solve it, and you have to solve it quickly.
The question every business has to ask is: what is coming between the problem and the solution? Where do we lose people? Why do they hang up? The answers come in a few places.
The 3 Main Problems of Digital Customer Care
This is...not what customers should hear.
What are the main problems people experience with customer service in the age of digital interaction? Most of it comes from the transition between digital and personal, and between people.
Too Many Contradictory Points of Reference
Do you have a Twitter presence? Probably, right? How about Facebook? Instagram? LinkedIn? A website? Hopefully, you have all of these, and presumably even more channels. And that's great: you should! The problem comes when these aren't all on the same page. It is ok, and good, to tailor different messages to different mediums, since LinkedIn has a different crowd than does Twitter, but it is important to be consistent with your message and offerings throughout.
Example: A software company had been having a promotion for schools leading into the academic year, due to expire in mid-August. They ran articles about school cost which used a CTA that led to the promotion. It was excellent inbound marketing. The problem is the Twitter account kept pushing the articles after the promotion ended. That led to confusion and anger on the part of potential consumers. Even if the post-special prices were still cheaper, school district buyers preferred to go to a competitor.
Loss of Information Between Channels
The great thing about having all of these channels is that there are so many ways for customers to interact with you. The problem is that once they have entered information or started the process, they don't want to do it again. A lot of companies have different gates to collect information, but that data isn't transferred to sales or to customer service. Then the customer has to start over. That can lead to a lot of hangups.
Example: Our software company employed a chatbot that a customer could communicate their problem to, and if it was easy enough, could provide answers. This was a great way to save time! Humans got involved if it became too complicated. However, there wasn't an easy way to transfer the information from the chat to the CSR, so the aggrieved customer became apoplectic when they had to start over. Why had they even done the chat? They felt their time was wasted, and were ready to move on.
Loss of Information Between People
It's the same thing when talking to people. It's understandable that a CSR or salesperson may have to transfer a customer to another person who is more of an expert. Most customers prefer that to having someone struggle over coming up with a solution. But when that person isn't briefed on the problem or the concerns of the customer, bad things will follow. Often containing bad words.
Example. Good news for out software company! They had a big lead with a manufacturing firm. One of their salespeople was getting into the weeds about technical specificities, but not being 100% confident about the how the lead's specific needs would integrate with the products, transferred the call to an engineer. Unfortunately, the engineer had no way to access notes, and so started asking very basic questions which had been solved much earlier in the buyer's journey. It wasn't just frustrating; it seemed deeply unprofessional.
What do all of these have in common? They are frustrating. They involve a lot of redundancies. They require people to wait, start over, stutterstep annoyingly through the process. No one wants that. When faced with those kind of problems, leads vanish and customers put at least one foot out the door.
So What Do Customers Want From Their Digital Care?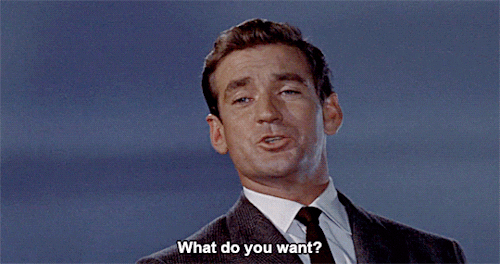 When customers ask, you need these answers
Great question. Here are four ways to minimize frustration and provide tailored, personalized, and helpful digital customer care.
Create the impression of one point of access. This is the main key: a customer might bounce between social media accounts, and may go from a chatbot to a person, but it should feel seamless. Sharing information between departments, accounts, and everyone involved in customer-facing operations, should have the same data. This helps with personalization, because the customer knows they are actually being taken care of.
Provide information. Customers already have a lot of information, but they want more. When sales or CSRs are talking to clients, walk them through everything. This helps them understand the process, and it helps them feel like they are being catered to. We live in a time when customers can do enormous amounts of research. If, once they get on the phone, that tap is seemingly deliberately closed, it won't jibe with how they live, and will create a depersonalized disconnect.
Plenty of backup options. White papers. FAQs. Videos. If there is a problem, send your customers all the information they may need, or even that they may not. This isn't a substitute for your help, but an augmenting of it. Send these out when they download one white paper, or search for a solution on your site. Showing that you are actually concerned with their needs helps to smooth over any potential gaps in your service.
An interactive, two-way experience. Chats and livestream, two-way video are hugely important for businesses. The first time someone interacts with you should be personalized, if they want it. Not only does it seem warmer, but is a great way to collect information that can be used for everyone who will talk to them later, making problems be solved faster and easier.
What this boils down to is pretty simple: collect information, and use it in an intuitive, easy way that lets customers know you actually have their personal best interest in mind. Avoid redundancies, ease frustrations, and use technology and communications to pave over gaps between machines and people or between people.
That's the kind of digital customer care that remembers to care. Doing so can reinvigorate your company, create closer cooperation, and improve every aspect of your business. Remember that "the best way to find yourself is in the service of others."
That, happily, actually was Gandhi.
Understanding how to connect with customers from the first point of contact through any issues they might face after contact is part of a seamless digital care experience. At RDI-Connect, we focus on making sure every prospect and customer is treated to the most meaningful experience across all channels so that your business attracts sales and retains positive promoters. For more information, please download our white paper Digital Customer Care in 2017: Many Channels, One Focus. Connect with us today to learn more about the services we can provide your business.