Technology like portals, apps, and social media let you provide customer care 24 hours a day, even if you aren't open. It makes Customer Care as a Service possible.
I was walking by a dry cleaner at 3 a.m., and it said "Sorry, we're closed." You don't have to be sorry. It's 3 a.m., and you're a dry cleaner. It would be ridiculous for me to expect you to be open. I'm not gonna walk by at 10 a.m. and say "Hey, I walked by at 3, you guys were closed. Someone owes me an apology. This jacket would be halfway done!" -Mitch Hedberg
There are some businesses that can get away with being closed. As the late, great Mitch Hedberg pointed out, it would be absurd to think that a dry cleaner should be open at 3AM, and they have no reason to apologize for it. Rare is the time when you wake up in the middle of the night because you need a jacket pressed, and if you do, really, the burden is on you.
But not every business has that luxury. If you are a customer-facing business with clients across a city, the country, or the world, you need to be responsive at all hours. If your clients can potentially be working at 3AM, you need to be able to respond to problems at 3AM.
That's part of Customer Care as a Service. In order to respond to the expectations created by technology, you have to be able to leverage that technology with an omni-platform approach to customer care. That means a few things:
Connections from your product itself (portals or apps)

Well-trained customer care representatives

Automation and bots

Social media presence
Heck, there are even dry-cleaners open 24 hours a day now. You might not have a full staff on at all times, but technology gives you the ability to be always accessible. Are you ready to leverage it?
Beyond Websites: Portals and Apps Use Information as Customer Care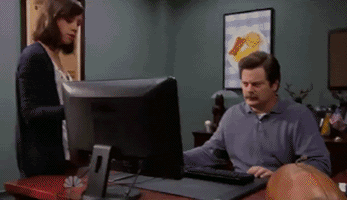 You shouldn't do this, but a PC isn't how most of your clients interact with your business
According to Small Business Website Survey 2017 by Clutch.com, a full 29% of small businesses don't have a website, with another 16% just launching in 2016. That's kind of astonishing; in 2015, 45% of businesses had no web presence.
It's especially staggering because just having a web presence isn't entirely enough. Now, it is a good start, especially if your website has enough information that a new customer can find out hours, deals, products, and enter themselves into the sales-marketing funnel (or even start a purchase) even if they log-on in the wee small hours.
That's half of customer care, but what about the other half? What about making sure that existing customers and clients are taken care of? That's where portals and apps come in.
A Portal Toward Better Customer Care
Your experience with portals may vary
Portals are ideal for high-technology or manufacturing clients. As an example, think of a company that provides wireless sensors for large utilities, such as water. These measure water quality, find leaks, maintain pressure, and other functions, and a large water system could use hundreds or even thousands of sensors. How do they control them?
With a portal. A portal will allow them to monitor every sensor (this is different from collecting and analyzing the data, which is part of the product). They can see what sensors are working, and which aren't. More importantly, the sensor will also be in communication with the company the manufactured them, and if something goes wrong, will be able to send a signal. In theory, the problem could be fixed over the air without challenging maintenance.
Portals can be used in many businesses, especially in manufacturing, but also in tech. If you are an IT company, and your client's system goes down, you should be able to start the repair process without their intervention. You should be able to perform preventative maintenance. Financial portals give investors the information they need. These are key for nearly any enterprise.
This is tech-enabled customer care. It allows for you, your client, and the system being monitored to work together seamlessly, around the clock. It's a portal to greatness.
Apps Should Create A Personalized Customer Service
Apps tend to be smaller in scope, but they are essentially the same as a portal. They are a way for a customer or client to interact with a business. They are a way to check deals, to compare prices, to shop, to ask questions, and to get personalized service.
That's right: an app is key to customer care because it is a tool that can learn what a client wants. It is, essentially, a really smart robot. Your app should be responsive and should be smart, a learning machine that can adjust to client or customer needs.
An easy example of this, one you probably use but rarely think of, is Grubhub. I use Grubhub all the time, and one thing I really like is when it gives me recommendations, especially when I am traveling for work. It's great to have the app say "House of Tacos" is the place to order from when I'm in a strange town. But I never really think about how, ultimately, weird that is.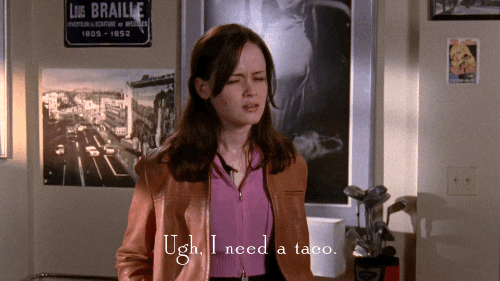 Always. And my app knows it!
It is weird because it knows me. It knows where I am, and knows what I like. It adjusts to circumstances to provide me with the best possible services. It adapts to any scenario using the information it already has about me so that I can use it in the most efficient and customer-friendly manner.
And isn't that what customer service is? Giving personalized solutions so that every single client believes that they aren't just the most important client, but the only one? It absolutely is. Your app can be a 24-hour concierge, and while it can't do everything, it can do enough to bridge the gap when you might be closed.
Because maybe you can't be open 24/7, for 52 weeks. But your customer care has to be responsive to customer needs, which these days, don't have a cut-off hour. Portals and apps are a start. On Thursday, we'll talk about social media, bots, and how to train your reps (or use a third-party partnership with customer care experts) to seamlessly integrate with the new technology.
In the meantime, we'll be looking up more Hedberg bits.
RDI-Connect is your full-service call center and customer care partner. We combine cutting-edge technology with superior hiring and training procedures to give your organization the support it needs. Your success is ours. To learn more about how we can partner with you, please connect with us today.