In order to generate more upsells and cross-sales, you need a customer care team that is well-trained and understands technological integration.
Upselling and cross-selling are delicate arts. Your goal is to get someone to buy a product or service they didn't exactly know they wanted, but that they probably need. It takes the power of suggestion, persuasion, and tact. It takes understanding of what they are likely to buy, which can be generated by both algorithm and personal touch.
So, the question is: which is more likely to create upsells? Mediocre customer care? Or superior customer care?
I know...tough question.
The truth is that people are more likely to stick with a company and increase their purchasing if they trust the company, and that comes from customer care. Customer care representatives are on the front-line of client interaction, and they are the ones who can persuade both new and long-term customers to up their sales.
This takes understanding. It takes a level of comfort with technological integration. And it takes training.
Upselling and cross-selling are some of the best ways to increase your revenue, and customer care is at the front of that effort.
Understanding Cross-Selling Through Customer Care
When you go to Amazon and order something, you are immediately presented with a huge array of options for other things to buy. Products that augment your purchase. Products that improve your purchase. Products that are similar to your purchase. That is cross-selling.
You know, if you're buying a toaster
Cross-selling is a great way to increase revenue. In fact, Amazon reports that 35% of its profits come from cross-selling.
But you're not Amazon, and you don't have unlimited products. What you do have are products and services that you specialize in, and more than that, which your customers need. And you know that your customers need them, because they have already come to you.
That's where customer care comes in. Customer care representatives can forge a relationship with a client that is built on trust and on quickly resolving their issues or helping them troubleshoot a problem, or just answering questions in general. So when they recommend a similar product or service, it comes with the weight and authority of that already-established relationship.
But it isn't a blind recommendation. One thing we've talked a lot about on our blog is the use of technology. AI can be used to deliver real-time insights to your customer care team that can help guide them through interactions by analyzing a customer based on every prior experience, and even social media profiles.
As we said, there are four real-time insights AI can deliver to help your team.
Customer history. When a call center representative makes or receives a call, they get information on their screen about the customer or client. That's standard, and is very helpful. But they, of course, can't take all the data and all the information and synthesize it. That's literally inhuman. But AI can. The algorithm can look at items like complaint history, how long they took to become a customer, what else they purchased, even the sales representative with whom they worked to create a picture of the customer, measure that against similar patterns, and offer advice on how to best handle any situation.
Integrated voice recognition. Just like it did with employee speech patterns, AI can understand if a customer's speech is demonstrating frustration, confusion, hesitation, and more. Your employee can do that. But the AI can do that while integrating the above information to understand exactly what is happening. If there was a note somewhere in the file that said "customer upset when interrupted", the AI knows that, and can tell your employee if he or she is doing something wrong.
Social media monitoring. Imagine, somewhere in the wilds of the social media world, there starts to be a pattern of complaints about or issues with your product or service. You might not really be able to pick it up. You might not notice it. But your AI, which can scour social media relentlessly, can. And they can understand and anticipate customers who might have similar complaints, preparing your CSR team for them, giving them the info they need to answer an issue.
Shopping patterns. This is down the road, and probably dependent upon regulations, but your AI might also be able to look at shopping or other consumer information to understand a customer's needs and wants, and use that to encourage (or discourage) specific upsell
With that information, you have the power of Amazon's algorithm, the knowledge of your own suite of products and services, and the human connection needed to make cross-sells possible.
But that's only one part of it. Upsells are the big seller.
How Upselling Transforms Your Company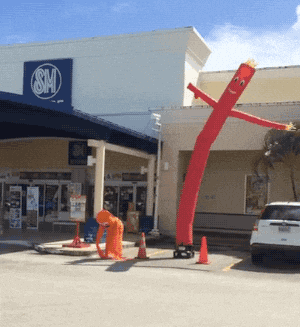 Your customer care reps can be way more effective upsellers
Cross-selling is great and a vital part of your business. Upsells, though, are incredibly important. In fact, it is estimated that up-selling is 20% more effective in generating revenue than cross-selling.
Basically, upselling is when you are able to guide a customer toward purchasing a more expensive item, or upgrades to their initial purchase.
If you are in IT, and someone purchases a service of yours--say, server upgrades--you may be able to upsell them into monitoring their servers, providing backup and cloud storage to make sure their data is secure. Those are all added values that they need, and that you can provide.
That's the heart of upselling. You aren't selling people things they don't need, and aren't stepping outside your area of expertise. Instead, you are presenting all the options your company has to offer to people already interested in your services.
That's where it can be tricky though. We all know the salesman who tries to talk you into buying the undercoating you don't need.
You know, this guy. Don't be this guy.
You aren't that. You are aware of the holistic needs of your customers, and the products and services you have to fill those needs. You have the data about what they require. What is needed is the trust that the representative establishes by being cognizant of those needs, by being honest, by being comfortable with technology, and by being trained to answer any questions.
This combination of talents, expertise, and empathy are why so many companies are partnering with third-party customer care experts, who can use data, technology, and training to make the sales companies need to increase revenue. Customer care can generate new customers by improved word-of-mouth and decrease customer dissatisfaction. Having a partner who values employee retention means always having the best people with the best training working on your behalf.
Upselling and cross-selling are data-driven but decisions are ultimately made by humans. Humans in customer care can facilitate that by being, well, human.
RDI-Connect is your full-service call center and customer care partner. We combine cutting-edge technology with superior hiring and training procedures to give your organization the support it needs. Your success is ours. To learn more about how we can partner with you, please connect with us today.