Potential and current customers come from all directions and all platforms at all hours. Customer-care-as-a-service means taking care of all of them.
A friend of mine recently told me that he just bought a new vacuum cleaner. Now, this wasn't exactly a promising start to a scintillating story--there are very, very few movies about vacuum cleaner purchases--but I listened politely. He said he was up late, thumbing through Twitter, and saw a link about a certain kind of vacuum. He followed it, read a bunch of posts, chatted with a representative, and ended up making a purchase, all between 1:30 and 2:30 in the morning.
That's how we shop now. That's how we interact with commerce now. That's how we live now.
In our last article, we discussed how to use portals and apps to create an always-on customer-care-as-a-service platform. You have to be always on. After all, the dictates of the modern economy almost demand the assumption of a global customer base whose hours don't always match yours.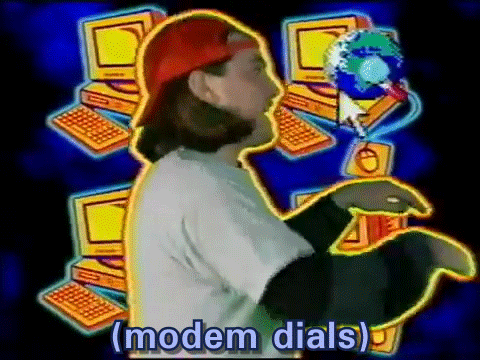 This could be any time!
At the very least, you have to imagine that customers, or potential customers, might always interact with you. A night owl like my friend might be scrolling through Twitter and come across a post of yours, follow the links, read a great blog, and start to become interested in your products. If your site or app isn't immediately helpful, you might have lost a customer.
And that's exactly the point. Customers are going to come from all directions and all platforms at all hours. It's the nature of the beast right now. You will need a system in place to make sure they are all catered to, and aren't kept waiting. You need to make sure that no matter where they are coming from, they reach their destination.
In this article we're going to talk about how...
...can help you create a platform of total, comprehensive, and always-on customer care. As the saying goes, if someone wants a vacuum at two in the morning, they should get a vacuum at two in the morning.
Starting With Social Media
This is the gateway to buying vacuums at all hours
There are three aspects of social media excellence. These are:
Getting your message and content out

Interacting with other leaders and influencers in your field to establish your brand

Responding to complaints, praise, and questions from your customers.
All of these are part of customer care, even if they seem like marketing. After all, customers want to learn as much as they can before making a decision. That's the heart of inbound marketing. So customers will use Google, obviously, but will also scour Twitter, Instagram, and Facebook, finding what people are talking about and why.
That's why you need a strong social media presence. You need to be able to get people talking about your product, so that if a potential customer is interested, they can find you. They can find out stuff about you. And they can come to your site or app, and enjoy value-producing content.
Content is customer care. It shows that you value them, and want them to know as much as possible. It shows you aren't trying to pull a fast one on anybody. And having a social media presence and valuable content gives them a form a care at all hours. It encourages them to move forward, and that's where bots can come it.
Bots and Automation
Bots can help you reach your customer care GOOOOOAAAAAAAALLLLLLLLLLLLS
When my buddy went to buy a late-night vacuum cleaner, chances are he wasn't talking to a real live customer service representative. He did say his questions weren't very complicated, after all, and there is only so much bandwidth at 24 hours a day. He most likely started with a chatbot, though he wasn't sure.
And how cool is it that he wasn't sure? After all, if the chatbot is indistinguishable from a person, then it is doing its job.
This is doing its job.
As we've discussed, chatbots aren't going to replace human beings. They are just going to augment them, and free them up for the difficult questions. As we said: But it isn't just about being put on hold. As we said then:
But do people always want to talk to bots? Well, interestingly, bots can help with humanization, with their human mimicry. But it is more than that. I think people are fine interacting with bots on the easy stuff. "My cable is out, why?" can be met with a quick "service in your area" rather than waiting on hold.
But it isn't just about being put on hold. It is about being always on. Your business, with a sophisticated chat algorithm, can cater to customers at any time during the day. If they come to your site through social media, an email link, or anything else, they'll be able to have questions answered.
After all, the whole goal is for them to read your content, study your product or service, and make a purchase (or at least move down the funnel). Be there to answer questions at all hours, even if you are just doing so through a bot. That way, you never lose someone because of bad timing.
The Human Touch: Establishing True Customer Care Partners
At the end of the day, though, it comes down to humans. Even when creating algorithms for bots and automation, those are based on the best practices of your best reps. They are based on treating every customer, every client, and every potential buyer as unique and important. It is about walking them through the sales and marketing funnel, helping answer questions, and building true customer loyalty.
The only way to build loyalty is through the excellence of your products and the compassion and intelligence of your customer care. Most businesses are really good at what they do best, but that doesn't always include customer care. That's why so many more businesses are partnering with third-party customer care professionals, who will learn everything about your business, provide customer care that combines the human touch with cutting-edge technology, and free you to focus on your core competencies.
The right customer care partner understands your portals, apps, social media tools, and automation. They understand your products and services. They know how to put all of those together. They know how you can build a true base from all of that, one that your business can stand and grow on. It's a base from which you can really see your future. It's your customer-care-as-a-service platform.
RDI-Connect is your full-service call center and customer care partner. We combine cutting-edge technology with superior hiring and training procedures to give your organization the support it needs. Your success is ours. To learn more about how we can partner with you, please connect with us today.