No matter where they are, your customers are talking about you on social media. Are you ready to talk back?
If you're reading this, odds are you have a personal social media account. Maybe you started it a long time ago, or just recently. Odds are, no matter who you are, you felt a visceral thrill, almost embarrassing in its intensity, the first time you were mentioned. Someone is listening to me! Someone knows I am out there! In the vastness of the internet, a stranger decided to mention me. It's a particularly modern joy.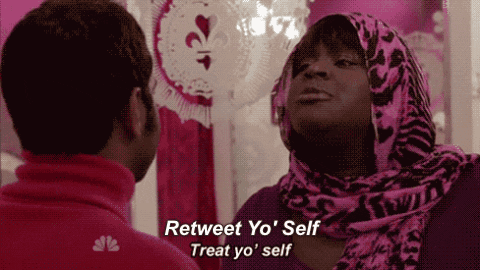 It's a little different on your company account.
Of course you're going to get positive mentions. You do good work, and have a great product, an exciting and helpful service. But you're also going to get negative sentiment (it is the internet), some studied neutrality, and some confused questions. What to do?
Here's what you do:
Turn negative sentiment into positive.
Turn neutral observers into interested parties.
Turn questions into answers.
Maintain the good feelings you've already cultivated.
Social media monitoring is one of the most important planks to digital customer care. You have social media accounts specifically so that you can interact with customers. It isn't just to push sales or product announcements, and as helpful as promoting your content is, social media has to be a two-way flow.
By using social media as a proactive customer service tool, you'll be able to create a better brand while improving your customer service and increasing your sales. You can use it to:
Gather information
Move a lead down the sales/marketing funnel
Improve relations with existing customers
Help your salespeople and CSRs at every stage.
So it's clear that social media monitoring is pretty important. But how do you make it work?
Demographics: Using the Right Social Media
The first, and really the fundamental aspect, of social media monitoring and interaction is knowing where your customers live. That sounds obvious, but it is too often overlooked, especially by companies who have the understandable desire to stay on top the latest trends. Sometimes it's good to jump on the hot thing. Other times that doesn't work at all.
It's important to do a demographic analysis of your customer base, and what social media they use. Look at age, gender, occupation, and income. For example, 44% of adults who make more than $75,000 a year are on LinkedIn, whereas only 21% making between $30,000 and 50,000 are on it. Which are your customers?
Don't guess on demographics. You'll look silly.
If you are appealing to Millennials, what are their main social media haunts? 53% of people between 18 and 29 are on Instagram, while 37% of them are on Twitter. And don't forget Facebook. Despite rumors of its demise, 87% of Millennials use it. 56% of adults over 65 are on it, and that's the smallest number.
This doesn't mean you should focus only on one area, or ignore everything else. But you have limited resources. Make sure you monitor and interact with different venues in proportion to potential success.
Marketing vs. Customer Service on Social Media: A False Dichotomy
Social media is for marketing types, right? Little whiz kids fresh out of school who were born with a Twitter icon stamped onto their thumbs? Well, yes: but not exclusively them. And certainly not to the exclusion of customer service. Some businesses think that there should be a firewall in between the two sectors, but that isn't accurate.
The truth is, good customer service is good marketing, and vice-versa. When it comes to social media, it can't just be about gaining interactions or followers, but establishing yourself as a company that cares and that can be counted on to solve problems. That why CSRs have to be trained to answer questions and respond on social media, or at least work with marketing to do so.
And marketers have to know the right people to ask questions and the right information to send. There needs to be cooperation between departments. When a lead or prospect is happy, that's great marketing. When a user has their complaint addressed by the Facebook account, that's great customer service.
How to Use Social Media in Your Digital Customer Care
The first rule, the most important rule, is to be fast. 40% of people expect to get a response within an hour. It's not greedy; it's how we've been trained. We have instant communication. That's why it is frustrating when they are met with the average response time: five hours.
So that's the first lesson. And here's what you will use that speed in service of, with examples of a company that sells outdoor smokers. We'll be using Twitter examples, but this will work for any channel.
Answering Questions and Promoting Information
Chances are you've used your social media accounts to talk about a new blog post, push an infographic, or show off a video. And that's great. But it is even better if you can promote it in the service of answering a specific question. If you see that someone has asked you something directly, or asked their followers in general, respond. Do what you can to answer their question in whatever the limitations of the chosen format, make sure you ask if they would like to be contacted further, and then send them a relevant post or other piece of content.
EXAMPLE


This is helpful, and other people who follow that might go on to watch the gated content, getting more people in your sales/marketing funnel. More importantly, you gave a response that solidified your relationship and showed that you have the customer's best interests in mind.
Handle Complaints
There will, of course, be people who send you a message directly, and sometimes they will just be complaining to the internet in general. Monitor forums especially for this, but also social media. Being on top of this, especially when they are just venting, demonstrates that you aren't just reacting when someone gives you a hard time directly, but that you genuinely want to help.
EXAMPLE:


You've addressed a complaint. You've gone above and beyond to demonstrate concern. You've given them something in return. That defuses a problem and didn't push them to stay. But chances are they'll have positive feelings toward your company, and that might make them not only not return the device, but maybe buy something more. Addressing complaints thoughtfully and compassionately turns a negative into a positive.
Guide people to the right places
This isn't always when people are talking directly to your company. Make sure you monitor relevant keywords that potential customers will be using when in the Discovery stage of their buyer's journey. If someone is asking questions, they are a prospect. If you help them, they might become a lead.
Here you sent them to a neutral site, showing that you aren't pushing a sale, but being genuinely helpful. In this, you're not a company; you're part of the community. Kidgorgeous is then more likely to click on your white paper. You've shown yourself to be trusted, and not pushy.
Finding out what matters.
One of the best parts about social media monitoring is that you can learn what your customers care about, what are some common complaints, and what people are interested in. You can send out a survey to followers, but you can also just monitor your industry keywords to get a sense of what your customers really need, and where they are going. You can find out who else your customers are following, and in doing so, get a better sense of what motivates them. This will improve your customer service by broadening your understanding of your customer base.
Having Fun with Your Customers
If someone says something nice, say something nice back. If someone is having fun with your product, have fun with them. Social media is the great equalizer. You can get into arguments with politicians. You can discuss songs with your favorite musician. You can get into an argument with a movie star about why she should have done a scene differently. (By contrast, back in the day, Eva Gardner would have straight-up had you killed if you tried that.) People expect the same from the companies with whom they do business. Have fun with that.
EXAMPLE:
That was fun. It was interactive. And you gave a helpful suggestion that was brand-friendly (smokers are about having a good time).
That's what social media monitoring is all about: establishing that connection. It's a way to demonstrate that you know what customers want, and that you are there to help them. It shows that there are real people behind the company, and that's what builds real loyalty.
It's amazing customer service, and incredible marketing. It's the best of both worlds, and the heart of your digital customer care. It's important to talk about with your team. At the very least, it's woth a mention.
At RDI-Connect, we make sure every prospect and customer is treated to the most meaningful experience across all channels, so that your business attracts sales and creates satisfied customers. For more information, please download our white paper Digital Customer Care in 2017: Many Channels, One Focus. Connect with us today to learn more about the services we can provide your business.